The most common 'general enquiry' email I get through my blog is asking about the pattern I used to make the dress I'm wearing in my profile picture.  It's Lisette's Portfolio Dress (Simplicity 2245) and is now *sadly* out of print (or is it?!?!, keep reading!).
But fear not!  Wipe your tears away and check out these other sewing patterns that I've compiled that might also take your fancy.
On close inspection, this is a cute little dress!  It's got lots of interesting options – I particularly like the pleated (?) sleeves in view A and the wide collar on views C, D, and E.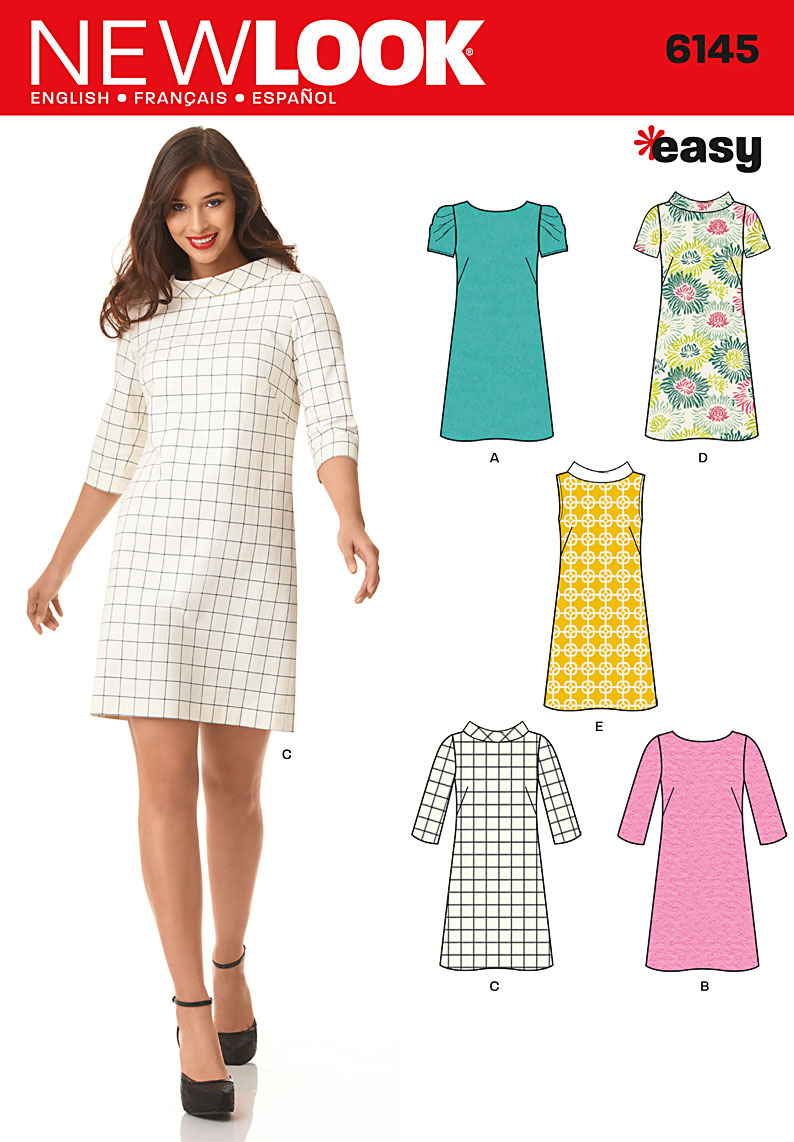 Here's a great real life version by Kathryn of Elevenses with Mrs L.

I've had this pattern on my to-sew list for longer than I care to admit.
There are lots of cute versions out there.  I like this yellow one for Spring by Shannon of 2nd Story Sewing.

There seems to be a lot of chatter out there right now about Tessuti.  If I'm honest, they haven't been on my radar until now but so far I really like what I see.  This dress looks like the perfect beginner project – easy enough to complete without tears or swearing yet challenging enough to really feel like you've accomplished something.
I adore this fabric choice by Sewn by Elizabeth.
And here's a fabulous, self-proclaimed kooky version by Smunch.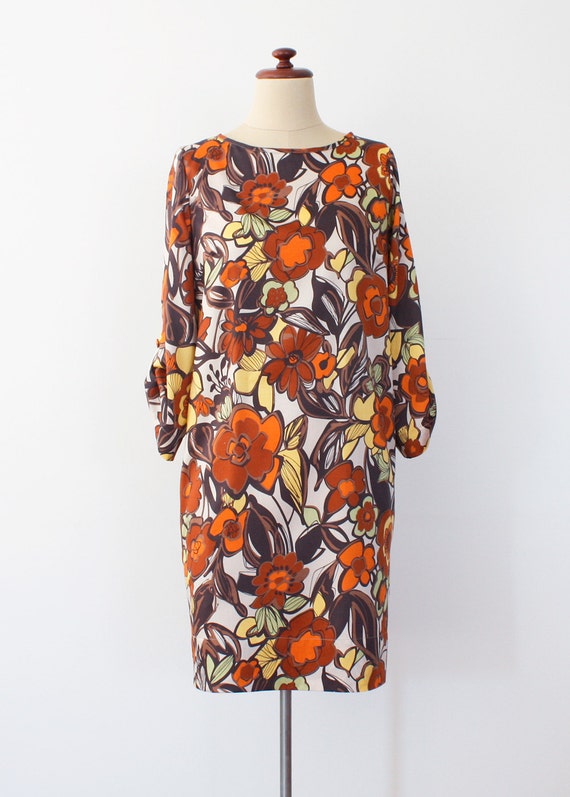 A pattern by Australian-based independent design company Pattern Runway.
A simple and beautifully designed dress with loads of room for personalisation.
How can you not fall in love with this version by Sew Convert?!
And Sew Charleston shows us how it can work with a belt.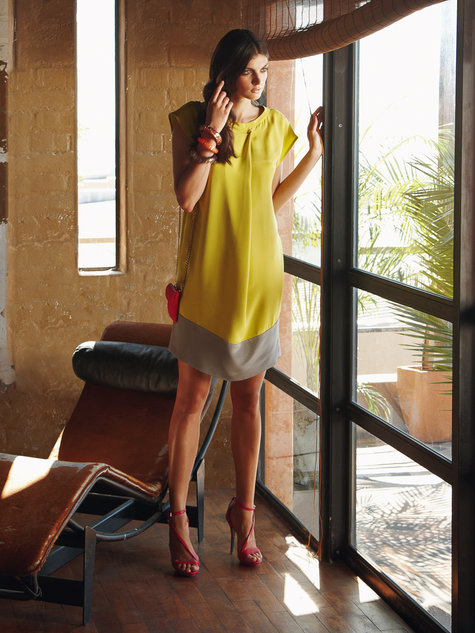 I do like this dress but wonder if it would just be totally shapeless with the extra fabric due to the pleat.  Here's how it looks on the pattern.  Thoughts?

Here's a top version of the same pattern again, by Lauren of Smunch (can you see I have a new blogger's crush?!).
I love linen – it makes everything look casually chic.  This is quite a nifty little tutorial for making up a dress in a couple of hours.  I've got some lovely, soft navy linen in my stash…
As with so many pattern envelopes, this one does not inspire…
…but these two versions surely do!  I would happily wear either of these every day of the week!  The colouring and styling by Simple Beans is right up my alley.

And I love the gingham cut on the bias here by Barefoot in the Kitchen.

One of the key features of the Portfolio Dress is the integrated pockets.  It's hard to find other patterns that have this construction but this dress has lots of scope for adding your own.
Sanae's version applies welt pockets which get really close to the overall look of the Portfolio.
This version by The Fabled Needle applies vintage utility-looking pockets to great effect.
No surprise that I'd have a Merchant and Mills dress at the top of the list!  In fact, I have this pattern and fabric which I purchased on a recent visit to the Merchant and Mills shop in Rye, UK.  Watch this space for my own version!
I love all of Harmony & Rosie's makes – this dress is no exception.

——————————-
If you want to see all the possibilities for inclusion in this post then check out my pinterest board all about shift dresses.
So, what do you think?  Do any of these patterns make you *less* sad that the Portfolio is out of print??  NO???  Well then, how about this:
THE PORTFOLIO DRESS IS BEING RE-RELEASED!!
Yup, that's right!  I got in touch with Liesl before writing this post and she informed me that they're just putting the finishing touches on the newly updated pattern (it will be released under Liesl&Co as opposed to Simplicity).  She tells that this version is going to be *even better* than the original!  Great news, right?  And, it gets better.  Liesl has very generously agreed to offer a copy of the new pattern to one of you lovely readers!  Once the pattern is released I'll be hosting a giveaway so keep your eyes open.
Until that release date, which of these 10 has you rushing to your sewing area to get started!?
Thanks for reading,
Laura x